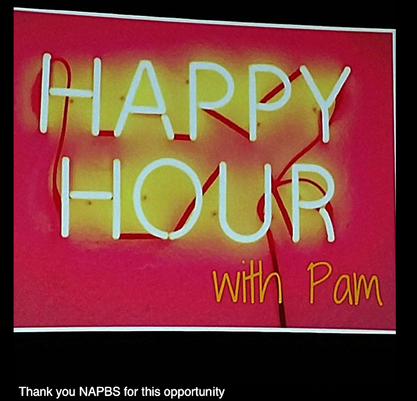 Because Verified First keeps their clients updated on the latest information about background screening, I recently attended the 2017 National Association of Professional Background Screeners (NAPBS) Annual Conference.
The conference offers a broad range of valuable topics, ranging from strategic business sessions to compliance guidelines and also features the best professionals in the industry. Pamela Devata, widely considered one of the most knowledgeable attorneys about the Fair Credit Reporting Act (FCRA) and state laws affecting background screening, hosted a Happy Hour at the event. As a partner in the Labor and Employment Practice Group of Seyfarth Shaw LLP and a former member of the NAPBS Board of Directors, Pam had great insights to share about background screening.
At her Happy Hour, Pam provided six best practices for background screening companies to implement:
Obtain a new Master Service Agreement (MSA) for clients that acquire a business or subsidiary operating under a new name.

To reduce liability to both the client and your company, it's imperative to obtain a new MSA with the new name of the business or subsidiary before running screenings. This is already a practice that Verified First follows.  

 

If possible, have clients certify they have met FCRA requirements before each instance of pulling a background screening report.

Clients need to certify they have permissible purpose and provided the disclosure and authorization form to candidates. Although it is legally permissible to have clients only provide certification once, having certification prior to each background screening report reduces liability. Our user-friendly portal allows for the second certification and the ability to store signed disclosure and authorization documents in the cloud.

To improve screening efficiency, understand when to use an investigative consumer report disclosure and a standard consumer report disclosure.

If you are obtaining information about someone's character through interviewing, such as contacting personal and professional references, the investigative disclosure is used. If reporting from public records, the standard consumer report disclosure is appropriate. Our background screening consultants carefully advise our clients on instances when different or additional disclosures are needed, based on Federal and local jurisdictional law.

To improve accuracy, obtain at least three pieces of Personally Identifiable Information (PII) when screening candidates with common names.

If you are researching a candidate with a common name, simply having a full name and a date of birth may not be enough. Having a third PII, such as an address, driver's license, or the last four digits of a social security number will allow you to screen more accurately and confidently report your findings to a client. Verified First already follows this policy.

To improve reporting accuracy, implement a system that flags past candidates who have disputed information.

Candidates who have successfully removed inaccurate information may be screened again if they apply for new jobs. To avoid reporting information that was previously disputed and removed, it's important to identify these candidates before submitting reports to a client.

Handle applicant disputes in a timely manner.

Although background screening companies have up to 30 days to complete a dispute process, a fast response will reduce the possibility of being sued by an angry candidate. At Verified First, we initiate dispute resolution processes as soon as we receive them and we make every effort to complete them as quickly as possible. Because of our efforts, we typically close a dispute within a week of receiving notification from the applicant.​
Pam's remarks were well received and the room was packed with screening professionals who took advantage of her thought-leadership. It also validated Verified First's screening process, because our Compliance Team already follows these best practices shared by Pam.
If you'd like to take advantage of Verified First's best practices in background screening, please fill out the form below: