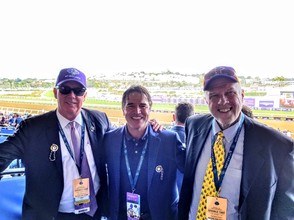 We're pleased to present an interview with two veterans in the logistics and delivery industry, Kirk Godby and Rob Slack from
Flexible WorkForce
.
​
Kirk Godby is the COO of Flexible WorkForce and brings over 24 years of industry experience. He's been in the industry since he started his first courier company in 1993. His experience helped him develop new solutions that benefit couriers, carriers, and shippers. Kirk is also the immediate past President for the
Customized Logistics and Delivery Association (
CLDA
). A serial entrepreneur, Kirk is a strong advocate that winning takes care of itself when there's hard work and commitment to be the very best.
Rob Slack is the President of Flexible WorkForce and brings over 40 years of experience in the logistics industry. Because of his industry leadership, he was inducted into the CLDA's Hall of Fame. Although Rob's primary focus has been in the logistics and delivery industry, he's also owned many different types of businesses. Regardless of the industry, one thing has remained consistent: Rob's ability to quickly identify customer pain points and deliver efficient solutions.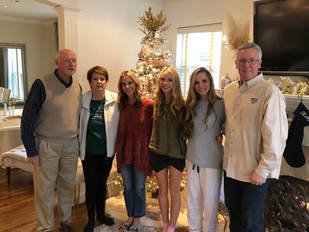 First of all, can you talk about your family life and how it's affected the development of your business?
Kirk: I'm married, I have two beautiful daughters, one that's 21 and a junior at TCU. The other one's a senior in high school that's about to go to TCU. It's been a long road for Rob and I; they've been very supportive throughout this process. I've got a nice family and I've been very blessed.
​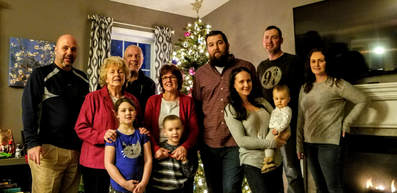 Rob:
I'm married as well, I've got four grown children, two of which are here in my area. I have a son that lives in San Francisco, he has a doctorate from Berkley in chemical engineering. The other one lives in New York City, he's an executive with an educational learning company. My two daughters are here in town and they have the grandkids.
Parenting is a lot of fun, it teaches you a lot about business because you have to learn to negotiate constantly!
​Kirk: Or in my case, you just get stepped on with three girls in the house. There's not much negotiating power that I have. I pretty much get shot down on everything that comes up.
Rob: Kirk has the three girls, plus a dog and a cat. He's actually below the dog and cat in the pecking order. (Laughs)
Aside from family, what motivates you? What drives you forward on a day to day basis?
Rob: I grew up in a family business, my father was an entrepreneur. I always wanted to be an entrepreneur and in business for myself. I've had partners and investment groups before, but I've pretty much always worked for myself.
I've started in my lifetime – and I'm 59 years old – probably 50 businesses. As an entrepreneur, you have to be willing to believe in your dream, try to execute on your dream. But if the dream doesn't work out, or isn't profitable, you have to learn to say, "I gave it a shot" and move on to the next one.
That's a tough thing for a lot of entrepreneurs to do. They will grip on to an idea they fully believe in and it could be a great idea! But if they cling onto something that's not working right now, it will eventually crumble and take them down with them. I've been very fortunate to know when to move on.
Kirk: I came from the same family background. My dad was a business owner and I worked in his business. Rob and I have known each other for a long time, we're kinda one and the same – both very entrepreneurial. I've started several businesses – at least 10.
When you're an entrepreneur, you're driven by the process. Winning takes care of itself when there's hard work and you put everything into it. Many businesses I've been involved in have been successful, there's been a couple that have not.
Business is like sports. It doesn't just happen: You have to work at it, you gotta be committed to be the best. That's where Rob and I are at with Flexible Workforce. We've poured our life into this company for the last year and it's all come together. We'll continue to work hard and watch the fruits of our labors develop.
What types of businesses have you developed in the past?
Kirk: Mostly transportation: I started a courier company from scratch in 1994, built it up to 60 drivers, and sold it to my partner. In the meantime, I started another one in Austin that I still own part of. I started a tech company, SmartIcon Technologies.
Rob and I started a company called FM2 Logistics Solutions, which is a heck of an idea to marry the trucking world to the courier world with technology. We've found there were some big hurdles in the trucking side of that, but we've developed a lot of relationships from the business. Aside from the horse racing business and partnerships we manage, overall, it's all transportation related for me.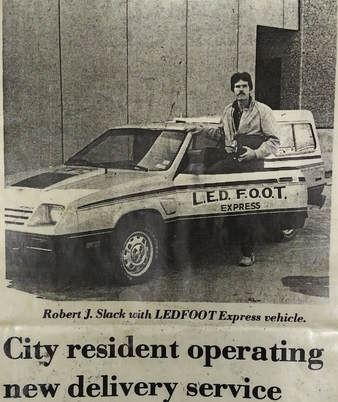 Rob:
I started my first courier company in my college dorm room in 1976. I grew that courier company to a larger Northeastern operation. We had over 700 drivers working with us. We went public in a roll up in 1994 under the name of US Delivery on the New York Stock exchange.
You go public, you basically cash in, and all of a sudden, you're an entrepreneur with a lot of money in the bank – it can be a dangerous thing. You have all of these ideas and now you want to try them out because you have the money to do it.
I've owned property rehab business, motels, and bars. I owned a bakery and a couple of sports memorabilia store. I currently have a patent on a piece of fishing equipment to protect fishing reels and a patent for a plastic pizza box. I had a hot rod restoration shop that I just closed because I didn't have time to do it anymore.
I've been involved in so many different kinds of business. I've never seen a business that I think I couldn't make something of it, although I've been proven wrong on that on several occasions. I've never gone bankrupt or left anyone hanging for a bill. If it doesn't work out, you close the company out and you move on to the next thing.
It's been a lot of a fun. Every business gives you a difference experience and perspective on not only customers, but also employees, business environment, economy, and recruiting. I was a business major and a psychology minor in college. I think the psychology plays more into my business world now than the business education. You learn something new every day. If you don't learn something new every day, it's a wasted day.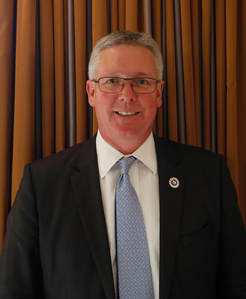 Kirk Godby
How does your business now compare to the ones you've owned in the past?
Rob: I was also the President and COO of a company that we formed in 1996, along the same lines of what we're doing now. The first question I like to ask my customer is, "What is it you need that you're not getting now? What's your pain point, your biggest problem?" You listen to them and go back and say, "How can I develop something that can solve their problems?" If you're solving problems for customers, you've never gonna lose them – because you've just made their life easier and made them more profitable.
And that's our whole goal, to make our customers more profitable. With the platform we've put together, we've got the best technology in business. We've got the insurance platform for all transportation businesses. We provide the back-office support that these companies are often lacking in.
Recruiting was a huge pain point for everybody. Obviously, driver shortage is a nationwide trend that's going to continue to grow. We started recruiting within our company, which has done very well. You have to look at problems and have to try to solve those problems. If you can take some of the pressure off one of your customers, then they're gonna feel good about doing business with you and will want to continue to do business with you.
Looking at your professional background, both of you were former Presidents of the Customized Logistics & Delivery Association (www.CLDA.org). Can you talk about your experience leading that organization and how it prepared you to form Flexible Workforce?
Kirk: When I started my courier logistics company in 1994, I was building it out starting with a single driver myself, and then building it up from there. It took me two or three years to find out about the CLDA.
Back then, it was called the MCAA, the Messenger Courier Association of America. I received a magazine from them in the mail, I looked at it and said, "I gotta figure out how to get involved." I did and it was the best business decision I ever made in my career.
The relationships I've formed throughout the years have been invaluable. It's a close-knit group of business owners of about 400 members, ranging from small local courier companies with 30 drivers up to national companies, regional companies in multiple states, to national companies across the US.
Everybody is extremely helpful, they share their knowledge. Once I got looped in, I met guys like Rob, I found my way onto the board somehow. I spent 12 years on the board. From a business standpoint, I mean, I focus on the relationships. But you know, it has been absolutely huge. The knowledge I gained — I got a million-dollar account many many years ago — just through relationships.
Rob and I have been involved in this for a long time. We know a ton of people across the industry and it's been extremely helpful with this particular opportunity with Flexible WorkForce. When you have relationships built, it makes it a little bit easier.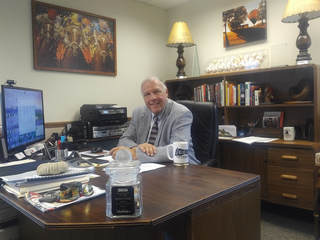 Rob:
In the early 80s, my company was growing very rapidly. I was using all independent contractors, couriers, which is basically what you have to do in this business to survive. I got a
notice that I was going to be audited by the IRS. I had a couple of meetings with the IRS with my accountant.

My accountant basically said to me, "You're cooked, you will put out of business. They're gonna look at this very hard, give you a big fine, and you're gonna be done."
I very distraught over that and I made phone calls with some people I knew. I asked them if they had any advice or anybody I could talk to. One of them pointed me to a gentleman called John Storm, who was the President of this brand-new association that had just formed called the MCAA.
So I called up John Storm and he basically gave me some excellent advice on how to handle the audit, how to deal with the drivers. After a year's time of working with the IRS, I got a no change letter from the IRS, which meant the way I was treating these independent contractors was legitimate and I could continue doing it.
I called John up and said, "I can't thank you enough, what can I do to thank you?"
And he says, "Well, we're having our second annual meeting next month down in Florida, I'd like you to come down and go to the meeting."
I said, "Absolutely, I'll be there."
So I went down to the meeting and met with John. I said, "I wish there was something I can do to help you."
He said, "There is something you can do to thank me – you can run for the Board of Directors because we need more bodies on the Board."
I ran for the board and lo and behold, 25 years later, I'm still on the Board. And I've functioned in every committee, every position on the Board, I ended up President between 2006 – 2008. I currently sit on the Advisory Committee.
To me, the CLDA is an organization that brings people together. In the 80s, you could not find two courier companies in the same market that would say anything nice about each other. Everybody was at each other's throats, it was a cutthroat business.
The MCAA got people in the same room to get to know each other and look for ways to help each other. It actually was the catalyst for the growth of the network courier industry. I hate to say this, but I'm glad I got audited, so that I could find this association.
​
What are the industry pain points that Flexible WorkForce solves?
​​
Kirk:
Driver recruiting is one of the biggest pain points in the courier logistic space, it's the same way for trucking as well. It's critical to be able to seamlessly onboard drivers, and we have streamlined this considerably. At the end of the day, we're the back-end administration piece for a transportation company. Our job is to bring forth solutions and features to make their lives easy and let them run their business.
Compliance is also a big pain point. A lot of times, companies move at Mach 5 every day with thousands of deliveries. It's hard for them to slow down and watch these compliance issues, the expiration dates, the insurance, all other related issues. It's hard to keep track of and that's what we provide. We address their pain points, provide solutions, and we're here to streamline their business.
Rob: Recruiting is a big problem in finding qualified, vetted drivers. Which is when we found Verified First, we were extremely pleased with the platform they had and the speed at which they could turn information around. That's a real big pain point and we think we're solving that issue.
Another issue is the insurance requirements put on drivers from shippers, whether it's Amazon or a pharmaceutical company or whatever. Because of the insurance they need drivers to carry, it's very hard for a driver to go out and find a single policy to meet the levels they need to have without it costing an arm and a leg.
We offer buying power to all the drivers that are part of our program. We can get a master policy or a group pricing rate based on our volume, so these guys can save money on an expense for running their business.
Also, on the benefit side. A courier or trucking company, because they're independent contractors, really can't offer their drivers benefit programs. That would run afoul of the IRS and how they deem independent contractors can be treated.
We can go out and give these benefit programs and make them voluntarily available to drivers. We can get them health, dental, vision, discounts, rewards, all these things that they couldn't get on their own unless they were paying at least 50% more. We can offer a wide variety of options, which puts them in a much better position for their personal family life.
Your company is the first of its kind in the industry. Why has no else attempted to solve industry problems in the same way as Flexible WorkForce?
Rob: I think that we're the first of our kind to offer as many solutions. There's other competitors out there who might offer three to five solutions, but we're offering what we see as solutions to the full gamut of problems in the industry. We don't have anyone out there competing with the full range of our services.
None of our competitors offer the recruiting piece and that's really been a game changer. We tell people, "we do recruiting" and their eyes light up. Let's say you've got 500 courier companies operating in New York City. They're all spending the same amount of money going after the same drivers.
If that can all be consolidated into a program through us, it all comes down to a competitive bidding process, which is the way it should be. We're saving them a ton of money, we're giving them qualified drivers, and no one else does that.
Innovation is one of the key factors that sets a company apart from its competitors. In your opinion, what is the most innovative thing you've done at Flexible Workforce?
Rob: That's a hard one to answer because we've built a technology platform that is truly state of the art. The automation built in not only serves us extremely well from an operational side, but it also ties everything we've talked about to streamline our client's businesses.
Kirk: It's combining the most comprehensive offering of solutions with a state of the art platform. That's never been done before.

Because having a reliable workforce is so important, I wanted to take a few minutes to talk about recruiting, screening, and onboarding drivers.
In your opinion, why is pre-employment screening so important?
Rob: It's a necessary evil. Every shipper has requirements in their contract with the carrier. In order to gain business from shippers, every courier and trucking company has to have this [pre-employment screening] service. We think yours is the best one they can utilize, and that's why we wanted to partner with you.
Can you talk about the benefit of being able to create customized pre-employment screening packages?
Kirk: Each company has different needs. Verified First offers a menu of services and products to help a transportation company build a package they want. The way it used to be done with other screening providers was to just provide three packages: A basic package, a mid-tier package, then a premium package. We don't like the idea of forcing a canned package down a transportation company—all of these guys have different niches, different needs.
When we first ran into Verified First, Rob and I were thrilled with their product offerings, and then the fact that our partnership allowed us to go to our client base and say, "Hey, here's your choices. Work directly with Verified First and build your package, then we'll administer the testing, and bring back the results in our portal for you."
What are some of the challenges to an efficient and compliant hiring process?
Kirk: Before, without technology from Verified First, our pre-employment screenings were a lot more of a manual process. Data was not readily available. The speed that you do MVRs and background checks was absolutely huge in our industry; that was a pain point.
Rob: We are very familiar with all the background screening companies out there. We've probably used most of them in the course of our careers. When we found Verified First, we were extremely impressed with the full offering you had and saw where there was a huge application for us with our customer base.
We are very excited to be partnered with Verified First. Some of the innovations you are bringing to the table, such as the daily MVR ping, that is a huge plus for any courier or trucking company. If anything happens to a driver's license between Friday night and Monday morning, the transportation company needs to know about that. They can't put themselves in a dangerous situation where they'll be negligent or liable for something that happens when a driver doesn't have proper licensing.
Do you have any stories about how effective screening lowered your risk or protected your company?
Kirk: Years ago, screening wasn't as big a deal, but today, it is absolutely huge in the transportation industry. For example, we heard a story years ago about a driver that went in and had an altercation with a client they were picking up from. The company asked the transportation company to provide them with a list of all the drivers that had completed background checks, they did not have them at that time. They lost the account – it was a lot of money.
You got to have solid people out there who are representing your company. This is the only way to bring that. Other than personality, you've got to have Motor Vehicle Reports (MVR) pulled for your drivers. Everyone's requiring them and it's the only way to insulate your company from losing business.
Rob: You never know what damage someone rejected through the vetting process could cause. The value lies in what you don't know.
There was a company down in New York City who did not do background screening when they brought a guy in. He wasn't a client, just someone I knew. They didn't do the proper vetting. The guy got in a very bad accident, hurt a couple of people in the other vehicle.
It turned out his license was suspended for reckless driving. It cost an awful lot of money. You just can't cut corners, screening has to be done before a guy picks up his first delivery. This is the type of incident that could absolutely put a company out of business.
Do you have any final thoughts you'd like to share?
Sign up with us and stop worrying! My father said that worrying is interest paid on loans never taken. We try to take some of that worry away so you aren't paying off things you don't have to. We're here to help you sleep better at night!
Closing Thoughts
Kirk and Rob clearly have a proven track record of success in their industry. Based on their experience, they've developed the most comprehensive offering of solutions for the delivery and logistics industry.
If you're tired of wasting time with manual processes and want to focus on running on your business, Flexible WorkForce is a powerful solution. Their platform provides support to streamline recruiting, onboarding, compliance, payments, reporting, driver negotiation, and access to a Driver Marketplace to find drivers ready to hit the road.
If you'd like a first-hand impression of their platform, make sure to check out their website and sign up for a demo.
For information on how Verified First integrates with companies in the trucking industry, click here.