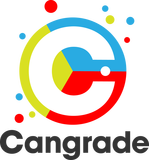 Verified First, the premier background and drug screening company in North America, announced that their screening tools are available through integration with
Cangrade
, an applicant tracking system (ATS) that leverages predictive analytics to help companies make the best hiring decisions. Verified First brings a wide variety of background verification services to companies who utilize Cangrade's system. The SaaS applications offered by Verified First are integrated via a patent-pending technology.
Verified First's integration can be completed within minutes at no cost to the user. Once complete, Verified First's portal allows users to request a variety of background screenings on prospective employees. The portal interface is intuitive and designed to encourage users to comply with FCRA and EEOC laws that govern background screenings, making it easier to comply with these important regulations. These features, combined with Verified First's proprietary technology, significantly improve time-to-hire when screening candidates.
These features have great alignment with Cangrade's platform, which uses in-depth assessments to predict future job performance from candidates. Through measuring hard and soft skills, Cangrade improves time-to-hire through allowing hiring managers to quickly identify the best candidates for open positions. This new partnership with Verified First will create additional hiring efficiencies through placing background screening solutions within Cangrade's software.
"Cangrade's unique solutions are a powerful way to quickly move candidates through the talent pipeline. Because time-to-hire is an important competitive advantage, our partnership will provide great value to their clients," Tommy Cheng, President of Verified First.
Cangrade's leadership team were also quick to see the value from this new partnership.
"Our partnership with VerifiedFirst provides our clients with a one-stop-shop for easy and effective hiring tools. We are excited to offer our clients the ability to seamlessly integrate background and drug screening into their hiring process." – Gershon Goren, Founder & CEO of Cangrade.
About Cangrade
Cangrade helps businesses hire the best people by uniquely combining predictive analytics with an easy to use candidate management system. Cangrade measures both hard skills and softer personality traits to fully evaluate a candidate. Based upon its unique, cloud-based Candidate Assessment Platform™ (CAP), Cangrade uses millions of real world data points to automatically grade every candidate and predict future job performance. By reducing bad hires, Cangrade dramatically lowers hiring costs while boosting business performance. Cangrade, helping businesses hire the best people. For more information, visit www.cangrade.com.
About Verified First
Headquartered in Meridian, Idaho, Verified First is the premier background and drug screening company. Our customizable search solutions help companies of all industries validate and verify potential employees. We take pride in our ability to work with organizations of all sizes, and our global reach enables us to solve even the toughest background screening challenges quickly and efficiently. www.VerifiedFirst.com
Contact: Ian Bellais, Director of Business Development, Verified First, LLC. ibellais@verifiedfirst.com, direct: 888-852-8504