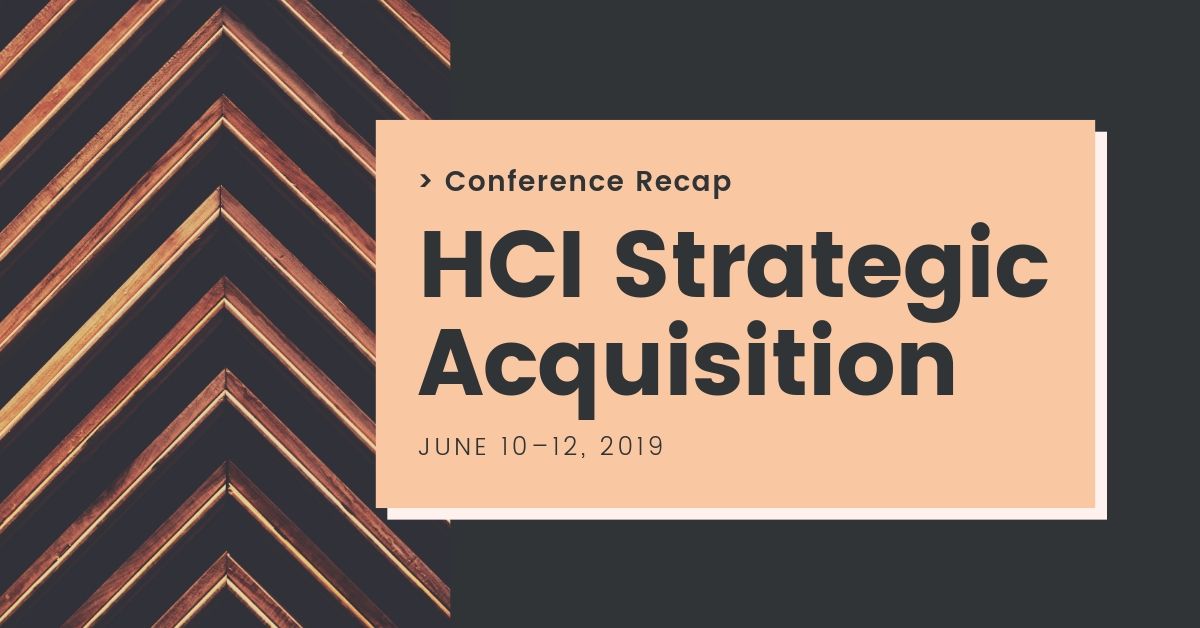 The HCI Strategic Acquisition Conference came to Denver from June 10-12, and it delivered powerful classes on hot topics while providing attendees HRCI and SHRM credits. Here are some of our favorite sessions from the conference, with takeaways that are sure to improve anyone's recruiting process.
AI, Machine Learning, and Talent Acquisition
Just about every HR conference talks about the relationship between AI and HR, and that's a good thing. It changes so quickly that each session has new insights and advice. Sarah Brennan, the founder of Accelir Insights, emphasized the importance of setting up a good process before using AI. Lots of recruiters jump at the opportunity to use AI since it can make life easier. But without a clear recruiting strategy, AI can muddle results and you can end up missing out on good candidates. With a strong strategy, though, AI can find exactly the candidates you need.
Automation, AI and Economics: Preparing for the Future of Work
Tyler Cowan, economics professor and author, continued the conversation on AI by talking specifically about how it can affect candidates and employees as well as the economy at large. Tyler focused on what automation and AI can't do: write creatively, speak interestingly, and pay attention to the people around them. Recruiters should remember that these three skills are highly important for employees, and that AI can't replace the human aspect of jobs.
Internal Mobility for All
Denise Novosel, Vice President of Talent Acquisition for Global Operations, Corporate Functions and Internal Recruiting at Nike, talked about how an often overlooked group of strong candidates are current employees. She explained that recruiters should have a good idea of the talents and experiences that their current employees have. These traits can help recruiters in two ways: they can show recruiters what traits to look for in future employees, and they can predict which employees would be good candidates for new jobs within the company.
For more on artificial intelligence, check out our articles: Is HR Ready to Apply Artificial Intelligence in Recruiting? and The Gender Bias in Artificial Intelligence: How It's Changing & How HR Can Reduce It.