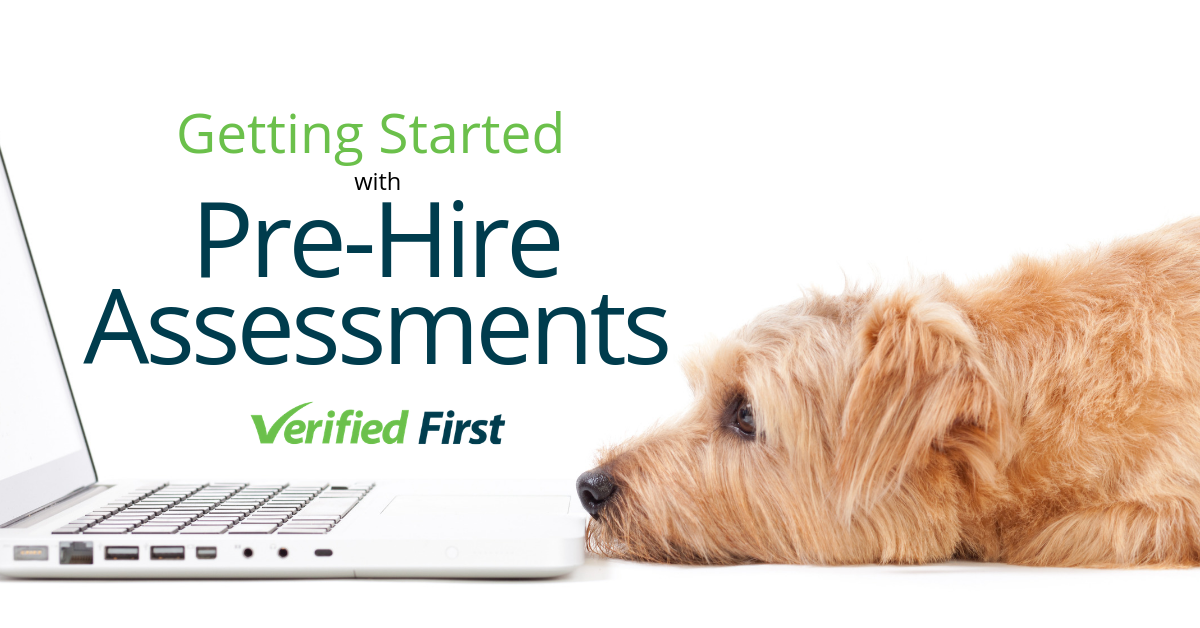 According to Aptitude Research, 60 percent of HR teams said that improving quality of hire is one of their biggest challenges. Pre-hire assessments can dramatically improve quality of hire without compromising on time to fill. Here's how to get started building an effective assessment that will help your company make better hiring decisions.
Types of pre-hire assessments
There's a vast variety of assessments, and your job opening will define which types of assessments you should conduct. According to SHRM, the main types of assessments are:
Cognitive ability

Physical ability

Aptitude

Personality

Honesty and integrity

Polygraph tests

Medical examinations
There are thousands of individual tests that you can conduct for each of these types of assessments. However, for the sake of your time and your candidate's patience, it's best to condense these assessments as much as possible. We recommend creating an assessment that will measure general quality of your candidates, with room for added questions depending on the job.
Define quality of hire
In order to create an assessment that quantifies quality of hire, you need to first define quality of hire for your company.
To start defining a quality hire, consider ranking the importance of the following:
Culture fit

Team fit

Performance

Retention
Consider the character traits of your top employees. Are they collaborative? Ambitious? Compassionate?
Once you start to see patterns, you'll see what quality of hire looks like for your company as a whole. Be sure to discuss this definition with hiring managers and get feedback from other employees. They will likely have a valuable perspective on the kinds of people they want to work with.
For more tips and helpful hints, check out our research-packed quality of hire resource center.
How to build a pre-hire assessment
When you properly define your quality of hire, you essentially know the answers to your assessment. Now, you just need to write questions that address those answers.
Scenario-based questions are ideal for getting straight to the point. For example, if you're hiring for a customer service role and looking for someone who's friendly, ask "How often are you the one to initiate a conversation with coworkers?" Then, have candidates list a percentage. By using numbers in your assessments, you'll get a score that's comparable across candidates.
If you don't have the resources to write your own assessment, there are lots of great pre-hire assessment tools available. RightHire creates assessments based on universally important skills and customizable traits. They administer the assessment to your candidates and give you up with a list of candidates organized by their assessment score.
How to administer your pre-hire assessment
The timing of when to assess candidates should be based on your hiring goals. Some companies include assessments in their job application, so that recruiters can immediately begin filtering them. Other companies wait until later in the hiring process, when they've already eliminated candidates based on their resumes.
When analyzed with purpose, data is a powerful tool that can be leveraged to make better and faster hiring decisions. For more information on objective hiring practices, check out background screening with Verified First.
For more tips and tricks on hiring high quality candidates, check out our quality of hire resource center.