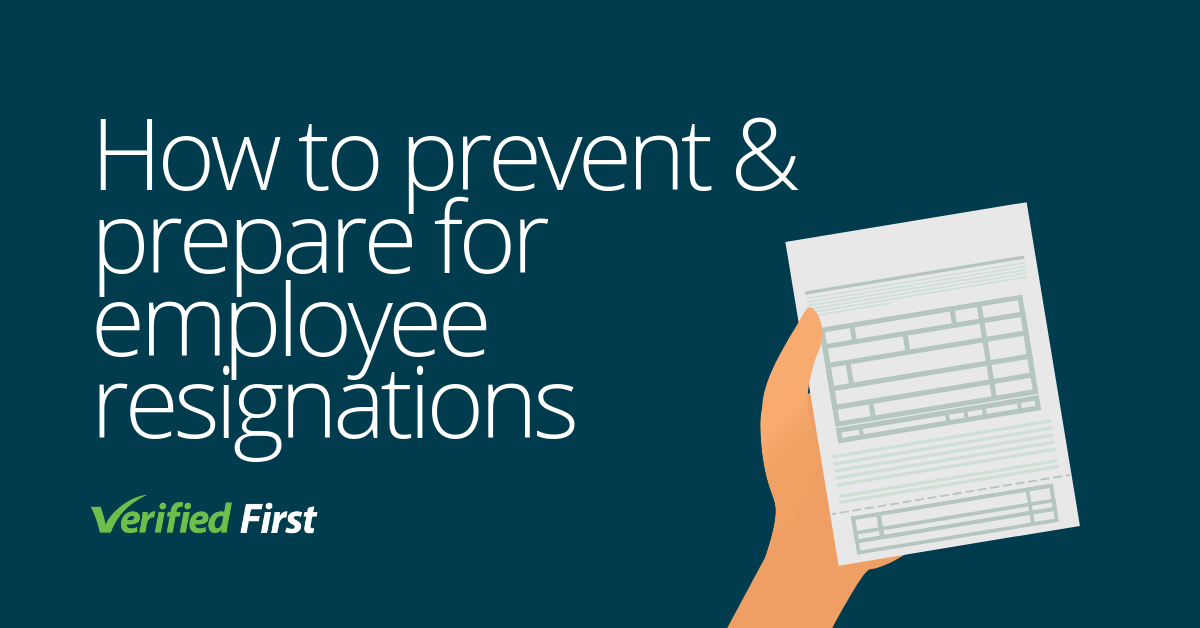 Unemployment levels continue to hover at around 3.8 percent, according to the Bureau of Labor Statistics. With such a low number, recruiters have had to convince candidates who are currently employed to leave their current jobs and work for a new company. But what does this end up costing? Voluntary turnover costs U.S. businesses a whopping $1 trillion each year, according to a Gallup study. Here's what that cost means, and how you can reduce voluntary turnover at your company.
How to calculate employee turnover
Nearly 27 percent of American workers voluntarily quit their jobs in 2018, which adds up to 40 million workers, as reported by LinkedIn. Calculating the cost of replacing these workers is individual to the company and role-- some places say it costs hundreds of thousands to replace employees. While SHRM estimates new hires cost approximately $4,129, this figure doesn't consider the sunken costs of the employee that leaves. Gallup suggested that the cost of replacing an employee can range from one-half to double the employee's annual salary.
Whichever number you take for cost, when you pair it with the millions of people who voluntarily leave, it's easy to see how these costs quickly add up to one trillion dollars for U.S. businesses.
Why employees quit jobs
There's a plethora of reasons people voluntarily leave their jobs, but according to Work Institute's Retention Report, there are five main reasons people leave:
21% of employees left because there was inadequate career development. They didn't see a way to grow at their company.

13% of employees left because they wanted a better work-life balance, which includes a better schedule, shorter commute times and more flexibility.

11% of employees left because of unsupportive or unprofessional managers.

9% of employees left because of personal or family health issues.

9% of employees left because of inadequate compensation and benefits.
Interestingly, none of these reasons state that employees left because they found a better job, but it's implied-- employees are unlikely to quit their jobs if they don't have something else lined up.
How to retain employees
HR should take note of these numbers and reasons for quitting for two reasons. First, HR should know what's on their candidate's minds so that they can effectively recruit currently employed candidates. If your candidates are thinking about leaving their jobs because of career development, work-life balance, managers, and compensation, you should make sure that your company is the solution to those problems, not a continuation of them. Offer strong benefits that will feel like a breath of fresh air to your candidates.
HR should also take note because their current employees are just as likely to leave because of these reasons. Build a benefits program and a company culture that doesn't just encourage people to join your company, it also encourages them to stay.
Last, communicate with your new hires. The Gallup study surveyed voluntarily exiting employees, and they found that 52 percent said that their manager or organization could have done something to prevent them from leaving their job. This is related to the fact that Gallup also found that 51 percent of these employees said their managers never checked in with them during their first three months at their job to see if they were satisfied with their job. HR can implement a system to check in with new hires to make sure they're happy. If they're not, you can make changes before they leave.
For more information on hiring quality candidates and keeping them, visit our Quality of Hire Resource Center.