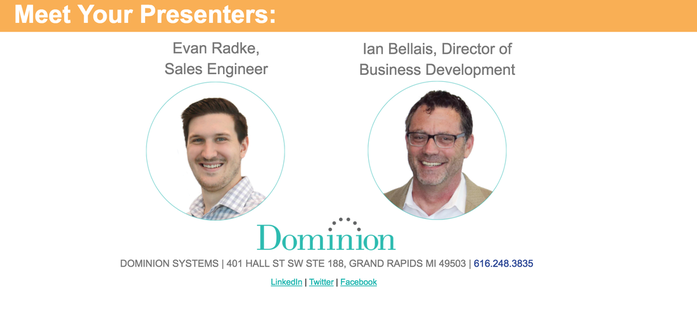 By Ian Bellais, Director of Business Development
Because of the tightening labor market, employers need to fiercely compete for talent. Through platforms like Dominion Systems, companies can streamline their hiring process and gain a competitive advantage. Because background screening is a critical part of vetting candidates, employers gain even more efficiencies when these tools are integrated directly into their hiring platform.
Unfortunately, this integration process usually takes several weeks, costs hundreds of dollars, and creates system downtime when hiring. That's why Verified First found an innovative solution to remove this barrier. With our patent-pending technology, we can reduce the integration time from weeks to minutes. Unlike our competitors, this integration is provided free of charge.
But you don't have to take our word for it. Join our webinar with Dominion Systems to learn how our integration process can improve your hiring process and make an impact to your bottom line. Myself and our Sales Engineer, Evan Radke, will show you how seamlessly our software integrates with Dominion Systems.
Date: Wednesday, February 7th
Time: 2:00 PM EST
Duration: 1 Hour
Register today to reserve your seat!