Last week, we made
the announcement
that Verified First, the premier background and drug screening company in North America, was
ranked #198 on Inc. magazine's list
of America's fastest-growing companies. This placed Verified First as Idaho's highest ranked company on the Inc. 5000 this year, which was a significant milestone for our company. We're honored by the accomplishment and it's given us an opportunity to look back and reflect on the growth of our company.
​
Growth doesn't happen overnight and our
Inc
. listing was only made possible through strong leadership, strategic vision, and the hard work of our great employees. Here are some important lessons we've learned that can be applied to any growing company.
Help employees understand your vision and invest in them accordingly
Verified First had humble beginnings as a startup with only a handful of people. In the formative stages of our company, we started in an old building with legacy equipment. Our budget was limited and didn't allow us to provide many benefits and a high starting wage to employees. Although these were obstacles early on, we quickly realized our greatest challenge wasn't our infrastructure or employee benefits—it was finding and retaining employees who believed in our vision.

We knew the company was going to grow and we wanted employees who would grow with us. We learned the best way to retain employees was to help them develop passion about background screening. When our employees understood our purpose, they became eager to contribute to our ambitious plan to disrupt the industry.

We help our employees develop passion through breaking down how correctly implemented background screening affects their lives. Everyone wants to trust the people they work with—no one wants to end up a statistic of workplace violence that sometimes occurs because of a negligent background screening. During the training process, we also ask our staff to consider their families and how accurate background screening protect the safety of the people they love.
​
Making our mission relatable to our employees makes a significant difference in the quality of our team. We recognize when our employees understand our mission because their passion fuels their performance. Our leadership team invests extra time mentoring staff members who understand our vision and apply themselves—and it's paid off immensely for our company.
Company culture is a sustainable competitive advantage
Creating a strong company culture supports employee retention, stronger recruiting, customer loyalty, and greater productivity. Everyone in an organization helps create company culture and leaders needs to engage their employees in this process.


​
When Verified First was formed, its leadership team realized the importance of building and retaining a winning company culture. That's why they took steps to ensure that a healthy company culture would be sustainable throughout every growth stage of the organization. Here are a few things our company has done to build a winning culture:
Help employees feel individually valued and encourage them to improve the company.

When our company makes a major business decision, we ask for feedback from all of our managers, even ones that may not be directly involved. We also encourage our employees to speak up when they have ideas for how to improve our business processes. We will never accept something "because it's the way it's always been done." Because we respect the value each individual brings to our organization, it's helped us build a collaborative work environment.




Aggressively

set goals and help employees understand that when the company wins, they win.

Verified First monitors our quantitative goals on dashboards displayed on monitors throughout our office. Our team is incentivized to work towards these goals because we understand that when the company wins, everyone benefits.

We celebrate meeting our goals as a company on a regular basis, with activities ranging from paintball to picnics. To celebrate the

Inc.

announcement, we had a company BBQ with our CEO, President, and Vice President acting as grillmasters. On an annual basis, our leadership team also likes to provide increased benefits to employees if we've had a successful year as a company. Because our employees understand how their efforts contribute to the benefits they enjoy, it encourages them to contribute towards our goals.
​
Hire based on company values, not just skillsets.

It's tempting to always hire the person who seems the most experienced and knowledgeable. But if a candidate doesn't share your values, he or she won't fit in and it will drag down your company. Because we assess if a candidate shares our values when hiring, it's helped us retain our strong company culture, even as we've gone through rapid growth.
​Although every company culture is different, we believe these principles have been integral to our success. Our results have been encouraging: In 2017, we placed on the list of Top Company Cultures for medium-size companies from Entrepreneur and also ranked as #4 for medium-size companies for Best Places to Work in Idaho. More importantly, our employees are happy and productive!
Make every business decision with your company's core mission in mind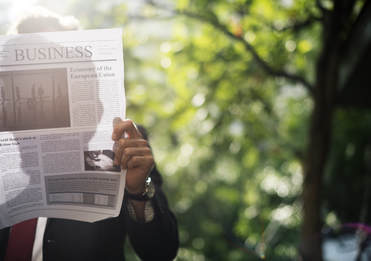 When strapped for capital, it can seem appealing to use profits as the deciding factor for making business decisions. However, making business decisions with your company's core mission in mind will prove to be a better long-term investment. For Verified First, our core mission has always been to make companies great by helping them make effective hiring decisions. We accomplish this through providing accurate background screening that allow our clients to hire with confidence—and every one of our business decisions has kept this purpose in mind.
For example, when building our company, we were faced with a major decision when hiring our customer service and compliance team. We had the opportunity to outsource our staff overseas, where it would have been less expensive. This is commonly employed by many background screening companies, but this option didn't sit well with our leadership team.
Although it was more expensive, we felt hiring in the United States and placing all of our customer service and compliance agents in our headquarters was a better decision for our customers. We knew that hiring American agents, who had a better understanding of the country's judicial system, would serve our customers better. We also recognized that consolidating our team in the same location would allow us to provide better training and improve the quality of their efforts.
This is just one of many examples of how our mission, rather than profits, have influenced our business decisions. We've designed our entire company around making background screenings quick, intuitive, and with minimum liability. Our portal used to request background screening is designed to reduce human error that could put a client at risk with the Fair Credit Reporting Act (FCRA) and Equal Employment Opportunity Commission (EEOC) laws. Additionally, our compliance team verifies information from screenings before passing along to clients, reducing liability and helping them make hiring decisions with confidence.
Ultimately, this approach has paid off. To date, we have a 97% customer satisfaction rating and more than 300 testimonials on our website.
Making the Inc. 5000 list is a great honor, but we're not finished yet



Although ranking #198 on the Inc. 5000 is a significant achievement, this is only the beginning of what we hope to accomplish. Great companies are never satisfied with the status quo and Verified First is certainly no exception.
When our CEO Devon Dickinson made the Inc. announcement internally this week, he informed our staff that the top 50 companies on the Inc. list received a spread in their official publication, and the top ten companies are invited on stage at a special event. These are the goals we are aiming for next year.
On behalf of our leadership team, we thank our wonderful staff and great clients for making our growth possible! As Verified First moves forward, we look forward to supporting the growth of many other businesses through helping them hire with confidence.