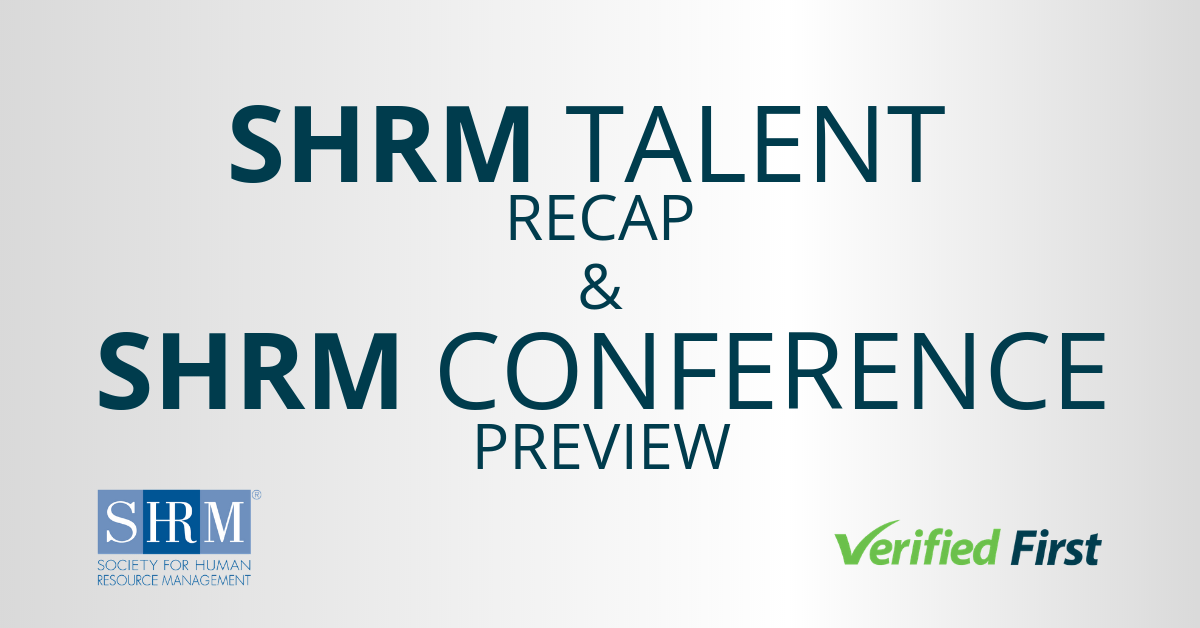 SHRM hosted their Talent Conference & Expo in Nashville April 8-10. It was perfect for getting excited for the big show—the SHRM Annual Conference & Expo in Las Vegas, from June 23-26. Here were some of our favorite sessions of #SHRMTalent, and the sessions we're most looking forward to in Vegas.
SHRM Talent Recap: Our Favorites
Employer Branding: Translating Your Story into a Recruitment Marketing Story
Katrina Kibben, CEO and Founder of Three Ears Media and recognized as a 2019 Top 100 HRTech Influencer addressed a full house about how recruiters should brand their organization. Katrina talked about the intangible parts of an employer brand—it's great to have a snack room, but how do employees feel on Monday morning? Do they work well together? The audience loved Katrina for her refreshing recruiting insights, delivered with a perfect dose of realism and sass.
The Emperor Has No Clothes: How Pay Transparency Positively Impacts Recruiting and Modern Work Cultures
There's always the debate about listing salary ranges on job descriptions. Do you list the range and give up your negotiation power? Or, do you risk missing out on candidates if you have a salary that's attractive to them? To make that even more complicated, new technologies like Google Careers require a single number for a salary, not even a range. Dawn Burke, Chief Operations Officer, Three Ears Media talked about this balance, and why you shouldn't be afraid to post your salary range. According to SHRM, 61 percent of candidates don't try to negotiate their salary, anyway. As a bonus, additional SHRM speaker, Tim Sackett had this no-nonsense insight on salary ranges:
Preparing for the Fourth Industrial Revolution
Elatia Abate, Human Capital expert and thought leader on the future of work gave a closing session that left us with plenty to think about. She talked about how lots of conferences talk about the future—the future of work, the future of hiring, the future of screening, and so on. However, something that people don't often talk about is the fact that, according to Elatia, 65 percent of the jobs that will exist in 10 to 15 years don't exist today. This means a drastically different workforce that will keep recruiters busy for a long time.
SHRM Annual Conference Preview
What do Lionel Richie, Martha Stewart, and the founder of TOMS all have in common? They'll all be in Vegas for the SHRM conference! Here are some of the sessions that we're particularly looking forward to.
For the HR Department of Me, Myself and I
HR teams that are a one-man or one-woman show, rejoice! The SHRM conference has a whole series of sessions that are geared toward HR departments that are just one person. These sessions include tips on how to use data analytics to help your process, a case study of a company with 500+ people and a HR department of two and a half people, and how to work with executives to make your life easier.
Going From Military Friendly to Military Ready – Hiring and Developing Veteran Talent
The SHRM talent conference in April focused a lot on hiring veterans, and so will the big June SHRM event. As talent sourcing gets more and more competitive, lots of recruiters are focusing on hiring veterans, and for good reason. They have a record of hard work and discipline, yet they're an often overlooked group. In 2015, Comcast NBCUniversal created a Military and Veteran Affairs team. Since then, they've been leading the charge for hiring and retaining veterans. Carol Eggert, Senior Vice President, Military and Veteran Affairs at Comcast NBCUniversal will talk about their process and what they've learned along the way.
A Conversation with Martha Stewart
Johnny C. Taylor Jr., President and CEO of SHRM will have a conversation with Martha Stewart, and we can't wait. One of Forbes "100 Greatest Minds," Martha Stewart has had a career in the spotlight since the early 80s, with a pretty famous downfall after insider trading, but her comeback was one of the strongest around. She'll talk with Johnny C. Taylor about how she has rebranded time and time again, how she integrates diversity and inclusion in her companies, and how to embrace industry changes.
We'll see you at the conference! For more HR event recaps, check out the Verified first blog.