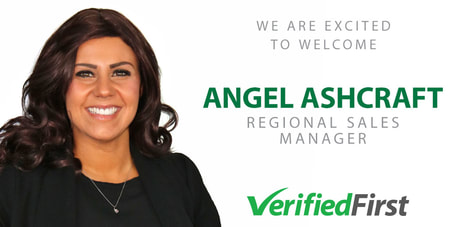 Verified First,
a leading background and drug screening company, announced that Angel Ashcraft was hired as Regional Sales Manager. Based out of Boise, ID, Ashcraft will be key for building relationships with clients and stakeholders in the Rocky Mountain West division.
"No one cares more about your own success than you do." This is a phrase Ashcraft says motivates her to work hard and exceed her goals. Angel is well revered for her colorful sales experience at companies such as ADP, T-Sheets, and AT&T.
"In my experience, I've always found that providing the very best services is essentially about putting my clients first," Ashcraft said. "This means keeping myself accessible, being a good listener, and responding quickly to my clients' needs." Ashcraft has an excellent understanding of customer service and is dedicated to providing her clients with the best solutions possible.
Ashcraft's hire was highly anticipated by the Verified First team, "There are many qualities and skills that go into being an excellent sales professional," said VP of Sales, Jared Balint. "Integrity, in-depth product knowledge, marketing savvy and high-quality professional network. All of which are trademark qualities of how Angel works. We are excited to have her on board!"
Angel is joining Verified First at an exciting time in its history. Last year, Verified First was ranked as the 716th fastest-growing company in America on the 37th Annual Inc. 5000 list. This ranking placed Verified First as one of the the fastest-growing background screening companies in the country and one of the fastest-growing companies in Idaho.