In-house screening tools will allow hiring managers to select top candidates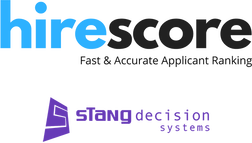 Verified First, the premier background and drug screening company in North America, announced that their screening tools are available through integration with
Stang Decision Systems
(SDS), a talent analytics firm that leverages advanced analytics to help companies make the best hiring decisions. Verified First brings a wide variety of background verification services to companies who utilize Stang Decision Systems. The SaaS applications offered by Verified First are integrated via a patent-pending technology.
Verified First's integration can be completed within minutes at no cost to the user. Once complete, Verified First's portal allows users to request a variety of background screenings on prospective employees. The portal interface is intuitive and designed to encourage users to comply with FCRA and EEOC laws that govern background screenings, making it easier to comply with these important regulations as they make hiring decisions.
These features have great alignment with the benefits Stang Decision Systems provides through its HireScore Talent Portal, which helps hiring managers automatically rank order and choose the best candidates. Stang Decisions Systems provides tools and processes that allow human resources professionals to hire for targeted skills, aptitude, and cultural fit. Through this data-driven, methodical approach to hiring, Stang Decision Systems helps improve productivity and safety, increase sales, and reduce turnover.
This approach creates a strong competitive advantage for clients during the hiring process. As candidates apply for positions, their HireScore solution provides an intuitive way to evaluate candidates and rank them accordingly. With the addition of background screening solutions within the HireScore portal, companies have powerful new tools to vet top candidates.
"Stang Decision Systems has a clear track record of helping hiring managers find and retain top talent. We're excited to partner with a company that empowers clients to make the best hiring decisions," said Devon Dickinson, CEO of Verified First.
The leadership team from Stang Decision Systems also praised the new partnership, as Verified First is the first background screening provider to integrate with their HireScore portal. Spencer Stang, CEO of Stang Decision Systems notes, "By integrating state of the art background checking into the HireScore Talent Portal we have made it easier than ever for clients to quickly and accurately find, rank, and hire top performers."
About Stang Decision Systems
We are a lean, proven, pace-setting talent analytics firm. Our passion is helping our clients and partners make the best decisions possible about hiring and developing employees. We know the best decisions are made with the best up front data about each job, first of all, and then, about the candidates. We help you define, discover, and differentiate that data, so that you have much better odds of achieving a great fit. The HireScore Talent Portal allows you to see a real-time ranking of all of your job candidates using a process that is six times as accurate as a standard hiring process. On average, employers would re-hire 95% of the people they hire using HireScore. www.StangDS.com
About Verified First
Headquartered in Meridian, Idaho, Verified First is the premier background and drug screening company. Our customizable search solutions help companies of all industries validate and verify potential employees. We take pride in our ability to work with organizations of all sizes, and our global reach enables us to solve even the toughest background screening challenges quickly and efficiently. www.VerifiedFirst.com
​Contact: Ian Bellais, Director of Business Development, Verified First, LLC. ibellais@verifiedfirst.com, direct: 888-852-8504 .