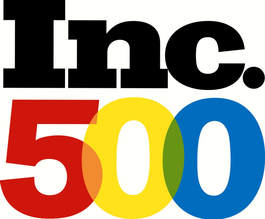 ​Inc. Magazine ranked Verified First No. 198 on its 36th Annual Inc. 5000 list.
This ranking placed Verified First as the first among all Idaho companies honored this year. According to Verified First leadership, this explosive growth can be attributed to their company culture and contributions from their employees.
"Here at Verified First, our mission is to make companies great by helping them make effective hiring decisions. We've taken this to heart within our own company. Because of the people we've hired, it's helped us create a company culture that supports the spirit of entrepreneurship and innovation," said Devon Dickinson, CEO of Verified First.
Dickinson added, "We also believe that supporting our employee's personal and professional growth is a wise investment that strengthens our company. Because of our culture and investment we've made in our people, they've been able to significantly contribute to our rapid growth and success."
As the premier pre-employment screening provider, Verified First brings a wide variety of background verification services to its clients. The SaaS applications offered by Verified First can be integrated with via a patent-pending technology developed by Verified First.
Once complete, Verified First's software allow users to request a variety of background screenings on prospective employees. The portal interface is intuitive and designed to encourage users to comply with FCRA and EEOC laws that govern background screenings, making it easier to comply with these important regulations. In large part because of these technological innovations, Verified First received the 2016 Talent Acquisition and Retention Solution Provider of the Year from the Stevie Awards For Great Employers.
Although Verified First's technology has been a great asset to the company, the company's leadership strongly believes its culture has been the primary driver of growth.
Nick Massoth, General Manager at Verified First, said, "In the age of Google, intellect alone is not a sustainable competitive advantage. Our company culture is one of our greatest competitive advantages. Being adaptable, nimble, and responsive to change has become ingrained into our company's DNA."