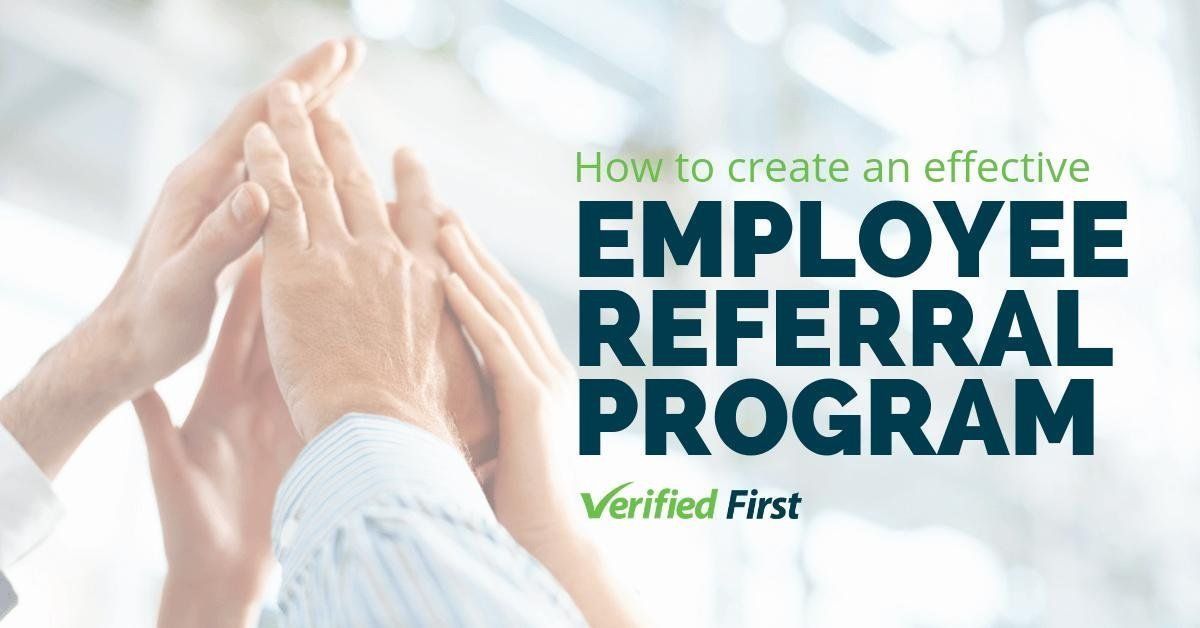 With a well-executed employee referral program, each person in your company can act as a recruiter by encouraging their peers to apply for openings. In fact, 48 percent of recruiters said that employee referrals are one of the top channels for finding quality candidates, as reported by LinkedIn. Here is how to create a most effective employee referral program that will create a pipeline of high-quality candidates eager to apply for your openings.
Build the case for an employee referral program
Initially, it might be difficult to convince your company's leaders that employee referral programs are worth the money and effort. Fortunately, there are lots of numbers to backup the benefits of employee referrals:
These numbers indicate that referrals are an effective means to acquire high-quality candidates. Even without the data I bet we all agree that chances are, a referral is going to be a good fit because the employee who refers the candidate knows first-hand who the company is looking to hire.
Create an incentive program
Your company might be an amazing place to work, but your employees are busy and they're unlikely to actively recruit their peers unless they're motivated to do so. You'll want to implement a bonus program for referring candidates.
According to WorldAtWork, employee referral bonuses most often range from $1,000 to $2,500. However, there are outliers with bonuses as low as $250 and as high as $25,000 for executive positions. Some companies also offer additional PTO for referring peers. Before you worry about a skyrocketing cost per hire, remember that you're saving money on job postings and getting a higher likelihood of a top-quality candidate.
Keep in mind that these bonuses are generally only awarded to employees whose referees receive a job offer and accept it. You don't need to give out bonuses just because someone referred a friend. This will encourage employees to only refer someone they genuinely think would be a good fit at your company.
Give employees clear direction
Your employees won't be able to refer high-quality candidates if you don't tell them how to do so. You should communicate with your employees the following, and at three pivotal moments:
When you launch your employee referral program.

Tell all of your employees about the program. Make it clear why you have this program, and what you define as a high-quality candidate. Encourage employees to start thinking about the people in their lives who might be a good fit, even if there aren't openings for their role at the moment.

When you open a job.

Get more specific when you're looking for a role. For example, talk to your software development team if you're hiring someone in that field, and encourage them to reach out to their previous coworkers or classmates. That said, make job openings easily accessible to everyone in your company, so that people outside of the related teams can refer people they know outside of their field.

When you choose to hire or not hire a candidate who has been referred.

It's important to stay transparent with your employees. Even if it might feel awkward to tell someone that the person they referred didn't quite fit, it's better to communicate openly. This will encourage people to continue referring their peers.
Background screening is a great way to make sure you're not wearing rose-colored glasses when it comes to referred candidates. To make sure your new hires are as high-quality as possible, use a credible background screening company.  
For more ways on how to hire high quality candidates, check out our Quality of Hire Resource Center.